Empty Steel Dry Chemical Powder Fire Extinguisher Cylinder
Fire Extinguisher Cylinder Feature
1. Structure: Body barrel,head subassembly,pressure indicator,nozzle,powder extinguishing agent and act.
2. Principle: When press the handle open the valve,the powder extinguishing agent erupt out from nozzle cover the fire.
Fire Extinguisher Cylinder Usage
. Good effect of fire fighting ,very fast
. Dry powder adopts full chloride process, not agglomeration, flow performance is good, long service life
. Using temperature (-20 °C ~ + 55 °C), can be used in low temperature environment
. Avirulent, harmless to human and livestock
Fire Extinguisher Cylinder Specifications
Type:For Dry Power Extinguisher
Cylinder Heigh: 270mm~503mm
MinThickness: 0.78mm~1.33mm
Cylinder Outer Diameter:85mm~190mm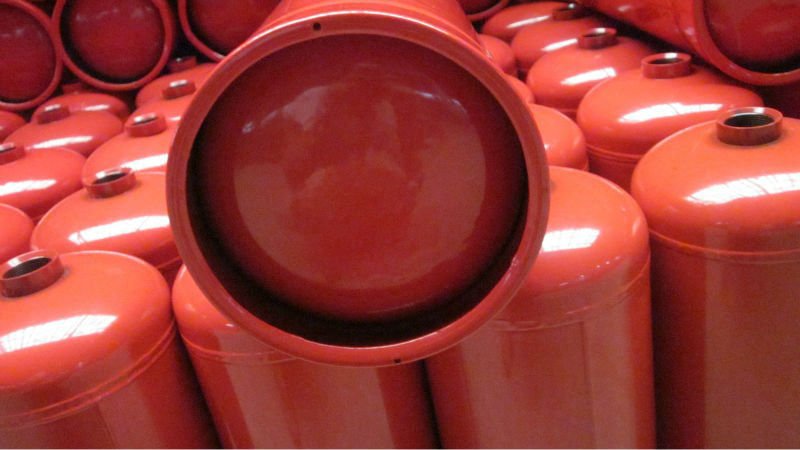 Notice:If your want other types cylinders,pls don't hesitate to send inquiry to me.
For more coupons, details,cost pls contact me
.