PVC Fire Trace Detection Tube For Automatic Fire Suppression Systems
Fire tube automatic fire extinguishing device, namely fire detecting tube since the launch of non-electric extinguishing equipment is just a extinguishing apparatus type at home and abroad in recent years, is a set of simple, low cost and highly reliable automatic fire detecting/fire extinguishing system independently. The fire extinguishing device adopts flexible flexible fire tube as the fire detection alarm components, at the same time this kind of fire detecting pipe can also double as fire extinguishing agent and the discharge pipe. Flexible fire detecting tube can be easily decorate to every potential ignition source recently, in the event of fire, fire detecting tube heat is broken, and the immediate release of fire extinguishing agent.
PVC Fire Trace Detection Tube Fire Detecting Tube Specification:
1.Working environment temperature:can be long time use in -10℃~65℃,temperature can be to -40℃~80℃
in short time use.
2.Not place in outdoors for a long time,not to be exposed to strong acid, strong alkali, chlorine,
fluorine and other highly corrosive chemicals;
3.Check whether kink,extrusion,deformation and damaged,turn white etc. phenomenon.
4.Install Caution
a.Minimum bending radius of install:φ6x4 R10cm
b.Pipe orifice shall be smooth,obliquity no more than 5°
c.Connector,such as pipe clamp,plug,valve,need deburring, wood chips, etc
d.Install shall be in appropriate place
e.Not long time close contact with the components that zinc coating/contain zinc
f.System installation process, do not repair or replace any part of the device, more can't move fire tube that has been installed
g.Not directly set fire tube to fire.
PVC Fire Trace Detection Tube Fire Detecting Tube Application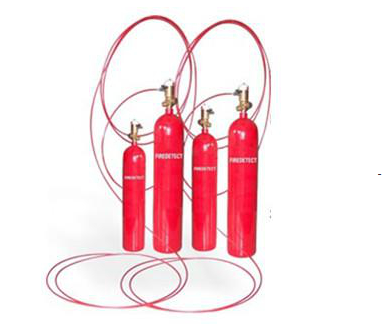 Just Contact us for more information you are interested, and you will get quick response for your need.