2 piece Universal Sprinkler Head Guard cage
Fire Sprinkler Guard provides sprinkler head protection from occasional light contact in warehouses, institutional and other applications where the occupancy exposes the sprinkler head to potential damage from its' environment. Sprinkler Head Guards do not protect sprinkler heads from direct impact or abuse.
Universal sprinkler head guards can help you avoid costly mishaps by protecting fire sprinkler heads in areas where they are prone to be hit accident.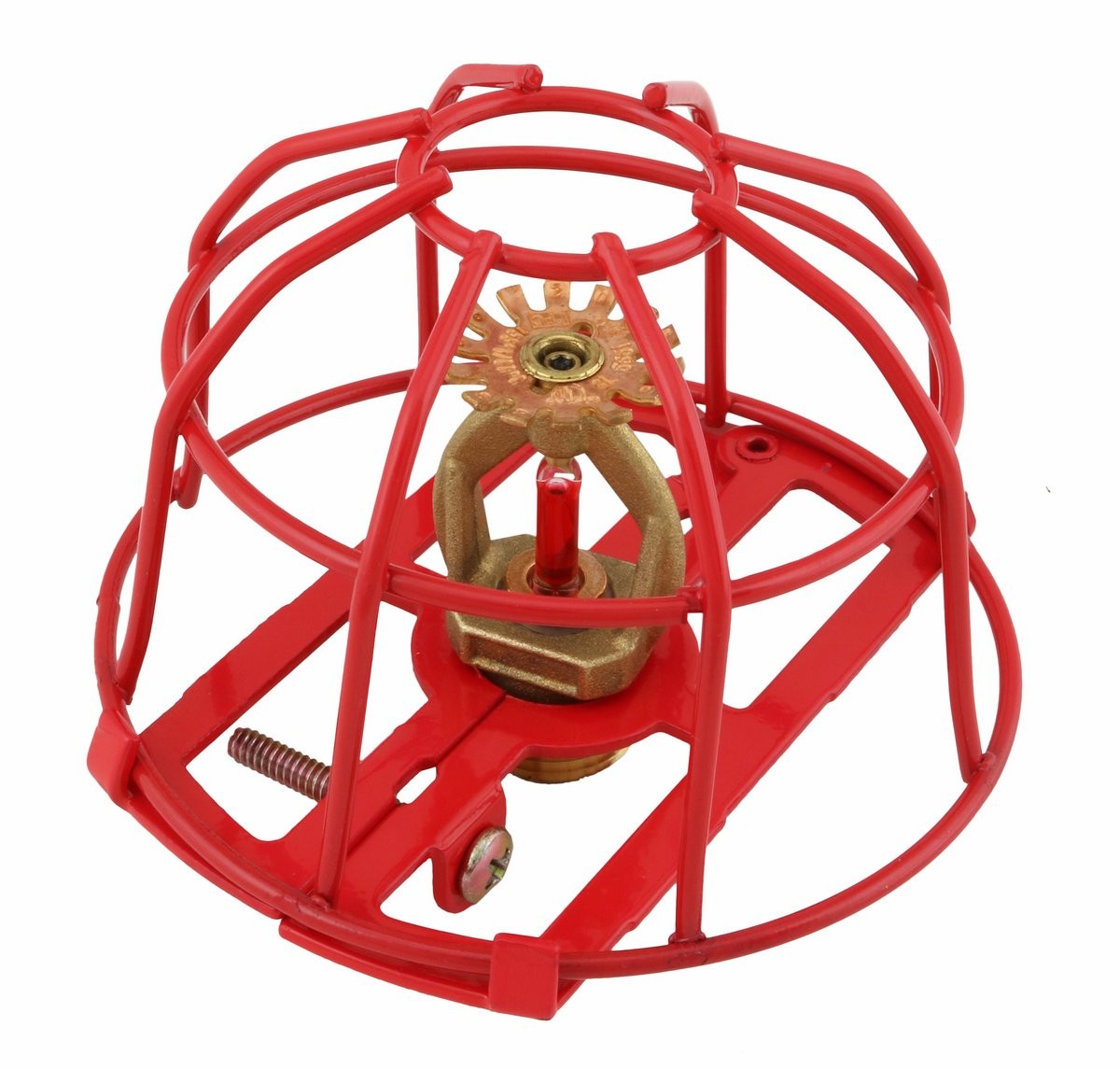 2 piece Universal Sprinkler Head Guard cage
1.The head guard is provided with an adjustable base plate that can be installed around 1/2″ pipe, or 3 screws for mounting sprinkler heads on ceiling tile, and or drywall walls.
2.Dimensions: OD 4″ dia x 2-1/4″ deep. Supports most 1/2″ IPS sprinkler heads.
3.Unit cover is detachable from the base plate. Single screw tightens/loosens base plate for easy installation.
4.Red color
4.Designed to provide protection against low level impacts to the sprinkler head.
5.Features a cage and clamping base plate. This design can provide additional protection forsprinklers that may experience greater opportunity for repeated abuse.
6.Caution: Head guards will not protect sprinkler heads from severe abuse or impact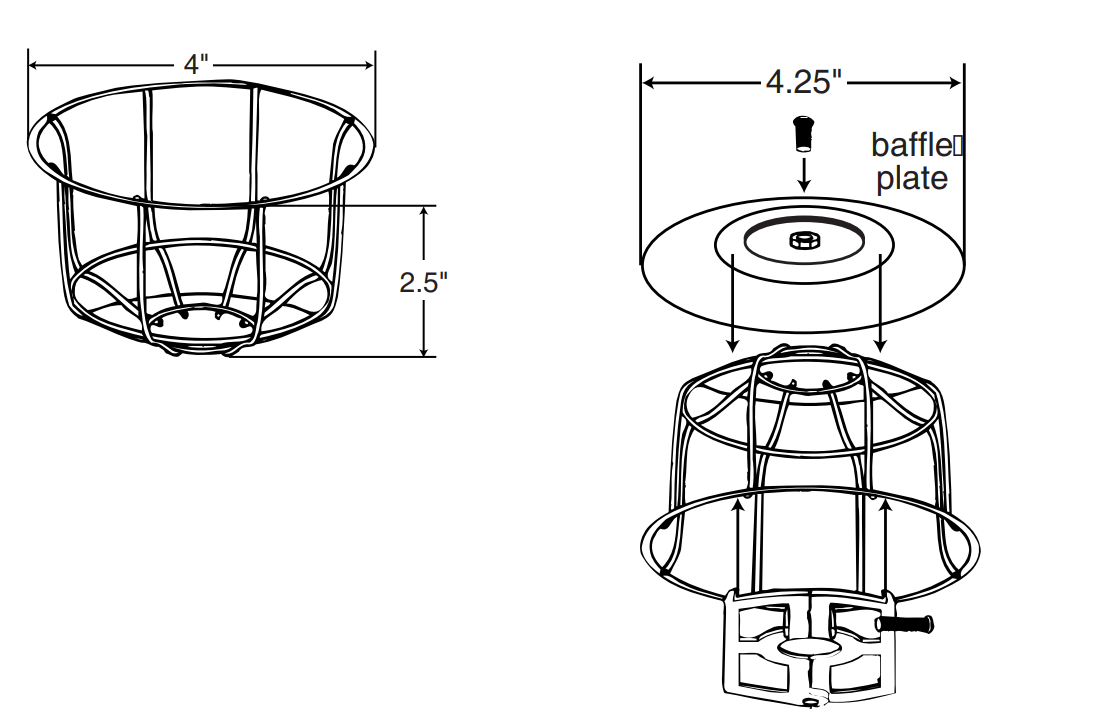 Related product to 2 piece Universal Sprinkler Head Guard cage

:
Sample is available,please feel free to contact us or leave message to us for sample,price or details specifications.
For other fire sprinkler accessories, here is the way:fire sprinkler accessories.