Product Items: American type NH Fire Hose Coupling Fitting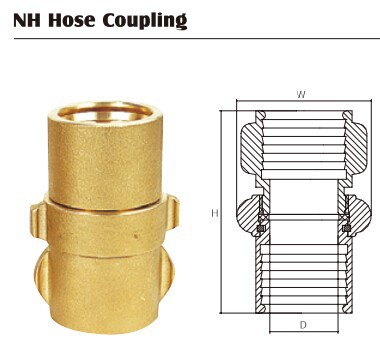 1.Quick install Camlock Fire Hose Fittings Features
NH Hose Couplings
1.Product Code:
2. Size: 1.5"
H(mm): 82
W(mm): 75
D(mm): 38
Head: 1.5" NH
3.Body material: Brass Other material are available on request
4.Quality standard to the National fire fighting equipment, CCC certificated with ISO9001 quality management approve.
5.Service: OEM/ODM service for diameter, material, length, painting color working pressure etc.
6.Size:1/2'' to 6''

3.Why Choose Us
*Easy to connect and disconnect
*Experienced R&D teams
*prompt delivery
*accept small order
For detail information please directly contact us