Aluminum Russian Gost type fire hose coupling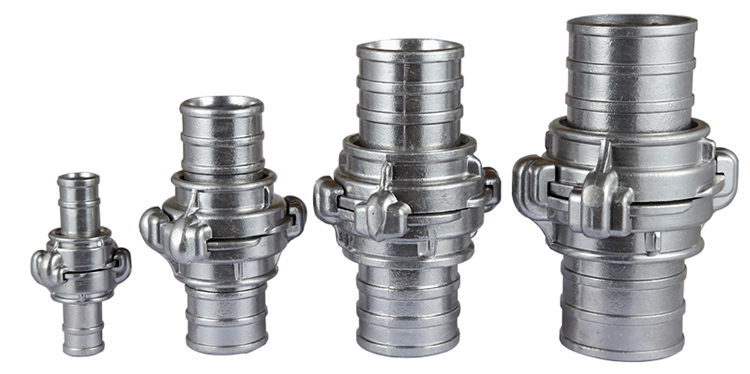 1.Diameter:KD51mm
2.Working Pressure:16 Bar
3.Test Pressure:24 Bar
4.Material: Aluminum
5.Applicable Medium: Water, Foam admixture liquid
The Gost coupling is a Russian coupling which is used mainly in Russia, Cuba, Lithuania, and neighboring countries. The Gost system is also used by off-shore drilling platforms worldwide. The coupling is symmetrical like the Storz coupling and is available in sizes 2" to 6". The Gost coupling is manufactured using a pressure casting process and is available in aluminum and brass.

Related product to Aluminum Russian Gost type fire hose coupling
We serve customers for over 30 years — so we've got the knowledge and industry experience to help you get it right.
Let the professionals at Winner Fire help you select the products that meet your exact needs.
Just feel free to contact us or leave message for sample, price or details specifications, catalog or test report.
If you would like to know more fire hose, just click fire hose coupling. or Send inquiry now.