LDH Extruded Through The Weave Nitrile Rubber Fire Hose

Utilizing both polyester and nylon 6.6 yarn in the reinforcing jacket,the special rubber compound of this type of fire hose creates a tough cover that resists heat, abrasion, snags and hot embers, giving you complete confidence on the fireground.

Under pressure, the polyester keeps the hose from "snaking" where the nylon allows for controlled dilation, reducing friction loss and generating higher flow rates.
Maneuverable. Packable. Dependable.


Features & Benefits
-Ultra-Strong. Reinforced with a blend of circular woven, twill weave, polyester and nylon fibers, this interlocking matrix means no adhesives are used. A permanent bond to all warp and filler yarns creates unmatched durability—highly resistant to both contact and radiant heat.
- Efficient. Extruded construction creates a flexible, maneuverable hose that is also easy to pack.
- Great Value. Ribs on the cover surface greatly increase abrasion resistance and help provide a long service life.

- Versatile. Engineered for multi-use – can be used as an alternative to all types of conventional hose.
- Worry-free. No maintenance, no drying required and easily cleaned.

*Couplings:Aluminum or Brass NH/NST or IPT Threaded & Aluminum Storz
Extruded Through The Weave Nitrile Rubber Fire Hose Specifications: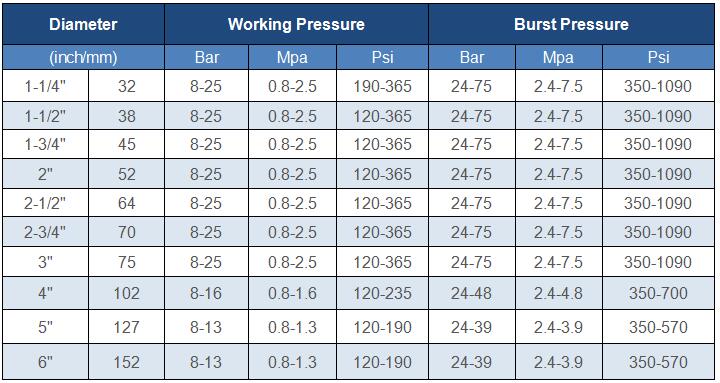 We serve customers for over 30 years — so we've got the knowledge and industry experience to help you get it right.
Let the professionals at Winner Fire help you select the products that meet your exact needs.
Send inquiry now.