Three-ply Nitrile Rubber Attack / Supply Hose
Lean and mean, the three-ply nitrile rubber hose is the ultra-tough municipal rubber fire hose.
Unique 3-ply design features a ribbed cover and smooth nitrile liner that are extruded independently. The cover is inserted inside the tight-weave polyester reinforcement, vulcanized, then turned inside-out. The liner is then inserted and the hose is vulcanized a second time to form a bond of all three plies, guaranteeing a consistent, compact hose wall.
This makes the it more resistant to puncture and easier to pack and store, requiring less hose bed space than typical extruded hose.
Features & Benefits
- Innovative. Three-ply rubber hose with both the cover and liner made of heavy duty nitrile rubber, high tensile -strength tightly woven polyester reinforcement for maximum durability and flexibility.
- Productive. Smooth liner keeps friction loss to a minimum for greater flow.
- Durable. Nitrile rubber cover greatly increases abrasion resistance, provides long service life and the tightly woven reinforcement resists puncture.
- Flexible. Remains flexible to temperatures as low as -5°F (-20°C) and is resistant to ozone, oxidation and is highly chemically inert.
- Mobile. Smart 3-ply design affords incredible strength but with a lightweight profile making it easy to manage on the fireground.

- Versatile. Suitable for attack, supply and relay applications.


*Couplings:Aluminum or Brass NH/NST or IPT Threaded & Aluminum Storz
Three-ply Nitrile Rubber Hose Specifications: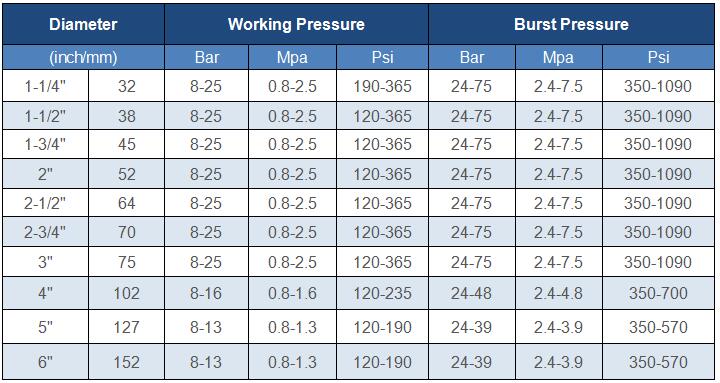 We serve customers for over 30 years — so we've got the knowledge and industry experience to help you get it right.
Let the professionals at Winner Fire help you select the products that meet your exact needs.
Send inquiry now.