Winner Fire DN20 DN25 ESRF fire sprinkler K202 Advantages:
1.Anti-corrosion and rust with POLISHED CHROME
2.High pressure resistant and durable with Brass material.
3.Quick response and higher fire extinguisher effect. Due to JOB 3mm fire sprinkler bulb, with water flow K202.
Ensure wider and quick effective to fire protection area.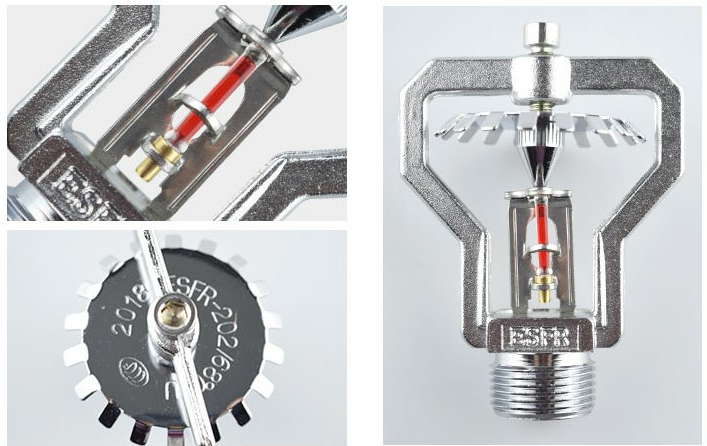 Winner Fire DN20 DN25 ESRF fire sprinkler K202 Specifications:
(1 ) Nominal caliber: 20mm, connection thread: R3 / 4 "or NPT3 / 4", water supply branch ≥ DN50.
( 2 ) Flow characteristic coefficient : K = 202 .
(3 ) Response time index (RTI) is 28 ±8m ·s ~ (-1) ~ (0.5).
(4 ) Maximum working pressure: 1.2 MPA.
(5 ) 100% Ex-factory pressure test: 3.45MPA
(6 )Nominal action temperature: 68 ℃.
(7 )Maximum coverage area: 9.3 mm, maximum spacing: 3.05m.
Application:
It is usually installed in areas with fire danger, including warehouses, shopping malls, hotels, hospitals, theaters, office building, high-rise building, garages and etc.
Related product toDN20 DN25 ESRF fire sprinkler K202

:
Sample is available, please feel free to contact us or leave the message to us for sample, price or details specifications, catalog or test report.
For other fire sprinkler accessories, here is the way: fire sprinkler