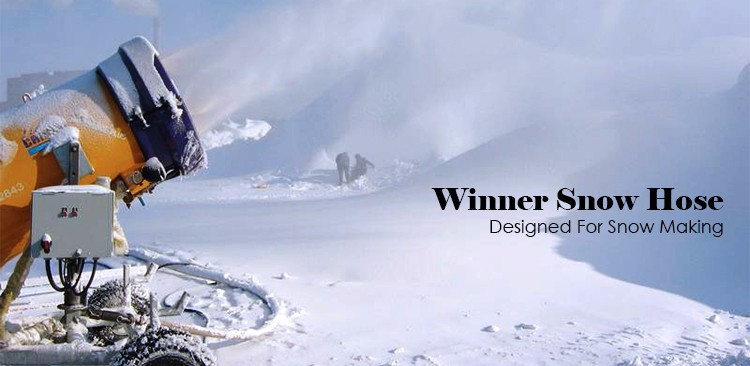 1.5 inch Double Jacket High-Pressure Snow Making Hose
The hose is tough and ready for action, but it is very light in weight. The snow making has a smooth inner lining which provides the user with maximum flow with minimum friction loss.
Key Features:
Factory Proof Pressure Test of 800 PSI (5500 KPa) and a Service Test Pressure of 400 PSI (2750 KPa).
Tightly woven virgin spun polyester outer jacket to assure an extra abrasion resistance.
A super strong filament polyester inner jacket was needed for greater pressure capabilities and reduced moisture absorption.
Our special process fills the corrugations of the weave yielding low friction loss.
Our high visibility green Treatment provides greater abrasion resistance and reduced moisture absorption.
The hose is resistant to most chemicals, petrol products, ozone and UV exposure, as well as rot and mildew.
We can assure the user that the snow making hose has excellent cold flexibility to -65°F (-55°C).


APPLICATION:
A snow-making hose with a high-performance construction that gives superior abrasion resistance and longer life even in the most severe applications.


CONSTRUCTION
TUBE:
Black