Extra Sturdy Abrasion Resistant Double Jacket Fire Hose

High-quality double jacket fire hose is made from 100% high tensile strength ring-spun polyester yarn. Optional coat protective treatment even extends the life of the hose, greatly increases abrasion, heat, flame and petrochemical resistance while virtually eliminating water pick- up.
Inner tube:
PVC/PU/EPDM/RUBBER lining

Jacket:
Double jacket, circular woven polyester jacket, plain weave or twill weave


*Optional color-coded stripe of one contrasting color can be woven into the outer jacket running the full length of the hose.
**Couplings: Aluminum or Brass Storz,NH/NST couplings, Camlock, and pinlug couplings etc.
Application:
Suitable for contruction, water discharge, washdown, municipal and industrial fire fighting etc.
Double Jacket Fire Hose Specifications: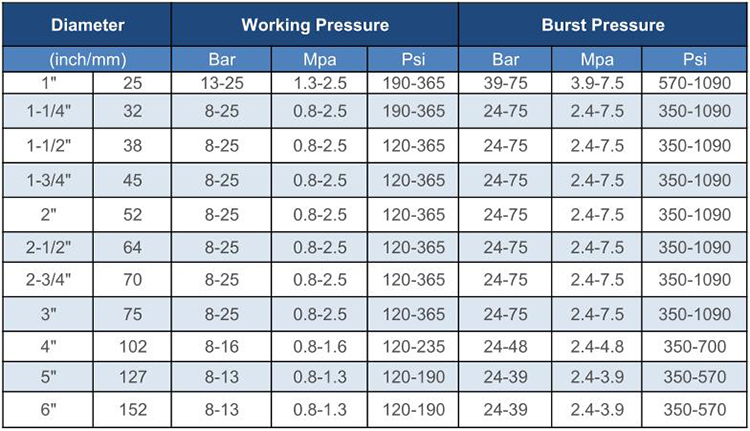 We serve customers for over 30 years — so we've got the knowledge and industry experience to help you get it right.
Let the professionals at Winner Fire help you select the products that meet your exact needs.
Send inquiry now.