Premium Quality Corrosion Resistant Rubber Fire Hose

Rubber lined hose is made from 100% high tensile strength ring-spun polyester yarn with a lining of extruded rubber.
Feature and Benefit:
-Flexible. Lining remains flexible to temperatures as low as -40°F (-40°C) and is highly resistant to ozone and oxidation.
-Reliable. The outside jacket utilizes a tight weave that is less likely to "catch" while dragging through the site and also helps to reduce kinking at low pressures, keeping the flow constant.
-Versatile. Well suited for
construction sites, mines and industrial firefighting
solution application.
-Certified. Manufactured within our ISO-9001 certified quality assurance system.

Packaging/storage - Individually packed in cartons for ease of handling and shipping. Hose coils easily for storage
Color :
white,yellow,red,blue or other colors on request.
A color stripe can be added on the jacket, please inquiry before placing order.
Couplings: Aluminum & Brass NPSH / NST / IPT expansion ring threaded coupling, Aluminum Storz, instantaneous BS couplings or other type of couplings on request.
Rubber Fire Hose Specifications: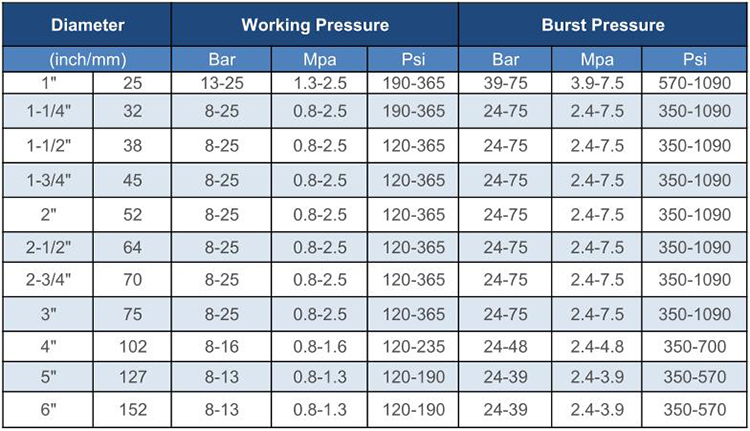 We serve customers for over 30 years — so we've got the knowledge and industry experience to help you get it right.
Let the professionals at Winner Fire help you select the products that meet your exact needs.